Your unique Aegean sailing cruise
Sail, swim, explore the amazing Mykonos bays as well as nearby Cycladic islands on this personalized trip exclusively for you. Let us make your day unforgettable and show you the best Greece has to offer – beautiful islands, turquoise waters, secluded pristine beaches only accessible by boat, culinary delicacies, myths & legends and much more.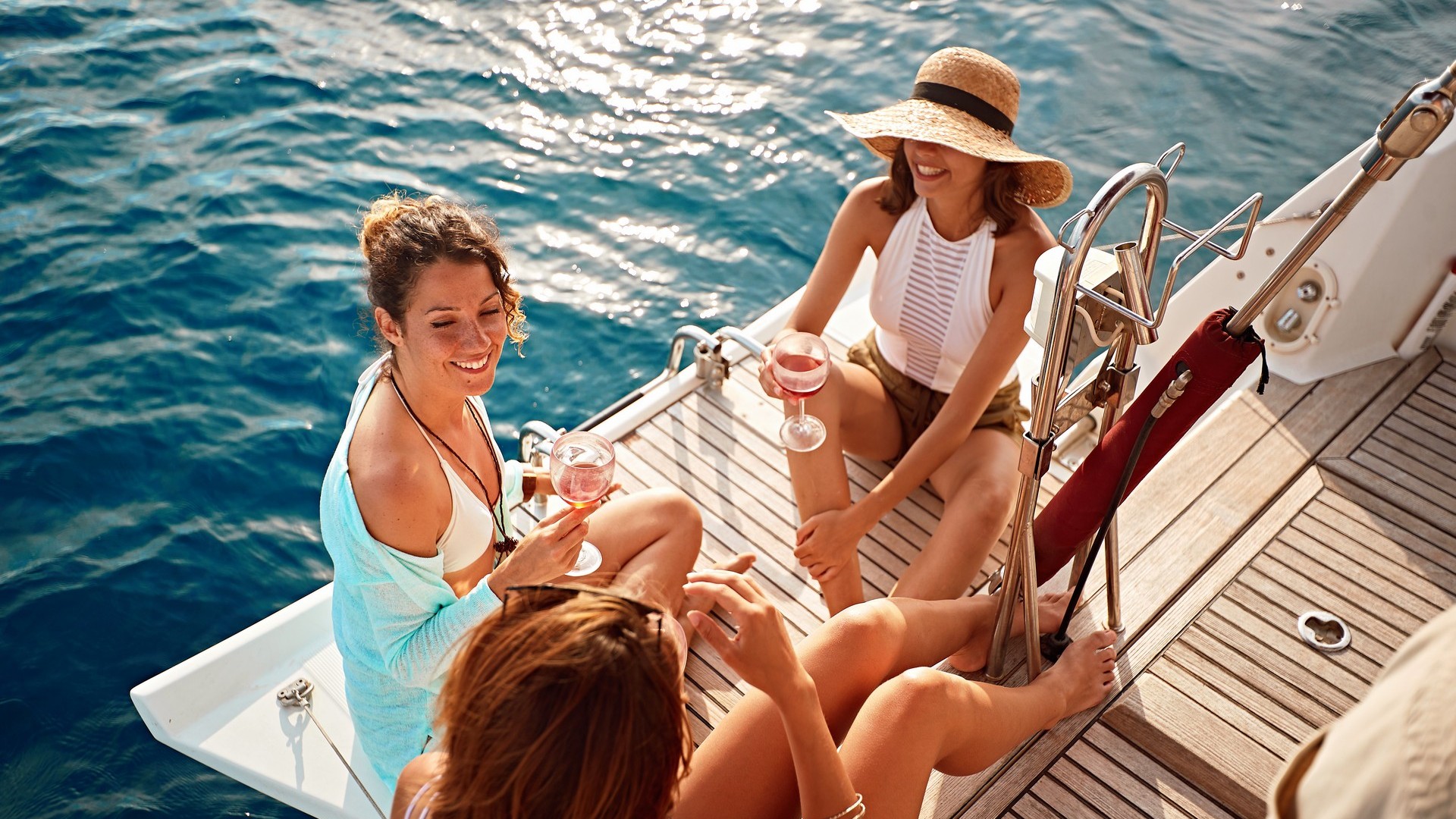 | | |
| --- | --- |
| up to 7 days prior to cruise date | |
| 7 to 14 days prior to cruise date | |
| more than 14 days prior to cruise date | |
Important notice due to Covid-19 : Good health is necessary to take part in the sailing cruises. Necessary physical distances as well as the most careful safety and hygiene measures compliant with the public health protocol are guaranteed on the boat to prevent the spread of Covid-19. 
All passengers must provide their passport details to Mykonos Cruises, upon reservation (requirement of Greek port authorities).
Please advise us of cases of pregnancy, mobility and/or health issues before making your reservation.
Mykonos is nicknamed "Island of Winds" and as part of the Cyclades islands belongs to the geographical area affected by the wind called "Meltemi". Every summer the low barometric pressure from the Balkans clashes with the higher hot blasts from Africa and in this way the north wind of Meltemi is formed. The wind in Mykonos is a common part of the lifestyle of both locals and visitors. As a consequence, the cruise programme and itinerary at times need to be adjusted according to the wind strength and direction.

All cruises can be performed with winds up to Beaufort force 6, with weather prediction on the previous day. In the rare occasion that a cruise is cancelled due to bad weather, all bookings are automatically transferred to the immediately following days and cruises of the corresponding price. Alternatively, the clients are entitled to a 80% refund upon presenting a boat or flight ticket of their departure from the Island the following day.

Mykonos Cruise reserves the right until 24 hours prior to the cruise, to change the embarkation or dissembarkation port from the New Port to the port of Agios Ioannis.